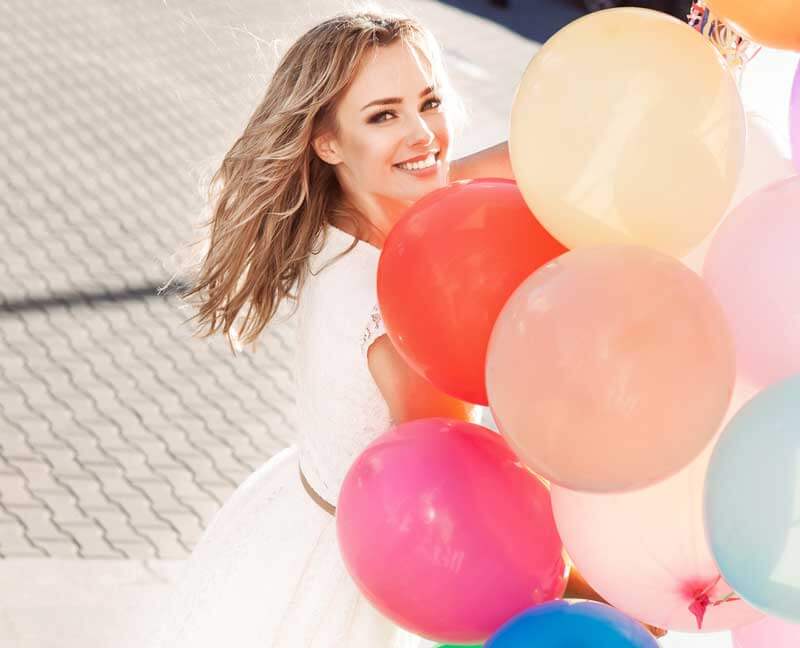 Testimonials
I cannot thank you enough for your terrific care you gave Kathleen! You made her first visit a truly comfortable experience!
AnnMarie M., Staten Island, NY
---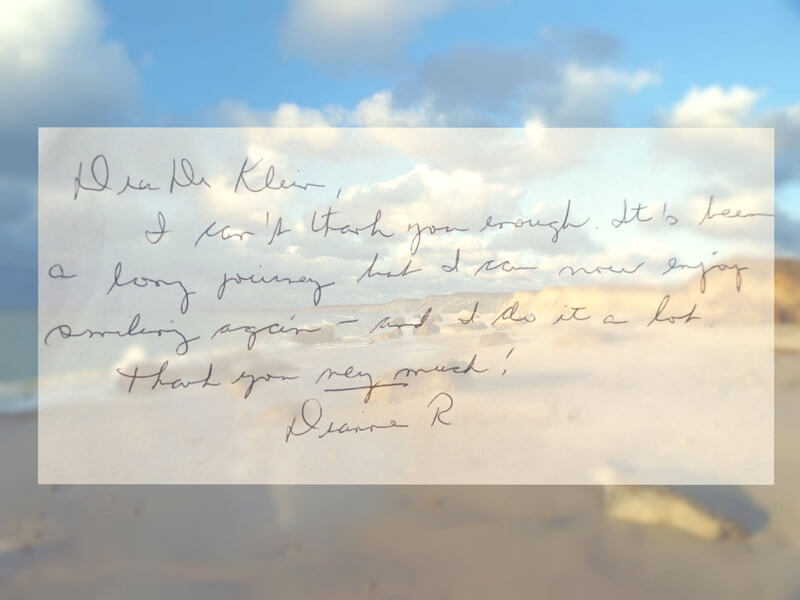 ---
When I have my teeth cleaned here it feels like a massage for my gums.
Melissa O., Staten Island, NY
---
After an informative consultation with Dr. Klein, I decided on a cosmetic change to my dental appearance. It began with a one and a half year long Invisalign process to straighten my teeth. Once completed, I decided on Lumineers to bring my teeth and smile to a level never before imagined, which exceeded my expectations. What started as a personal project became a life changing event, which is noticeable to all I come in contact with. Dr. Klein and her staff were always there to guide me through the process and had a caring ear for any concerns I had. I will always be grateful for her great work and giving me the smile that I always wanted!
Richard B., Manhattan, NY
---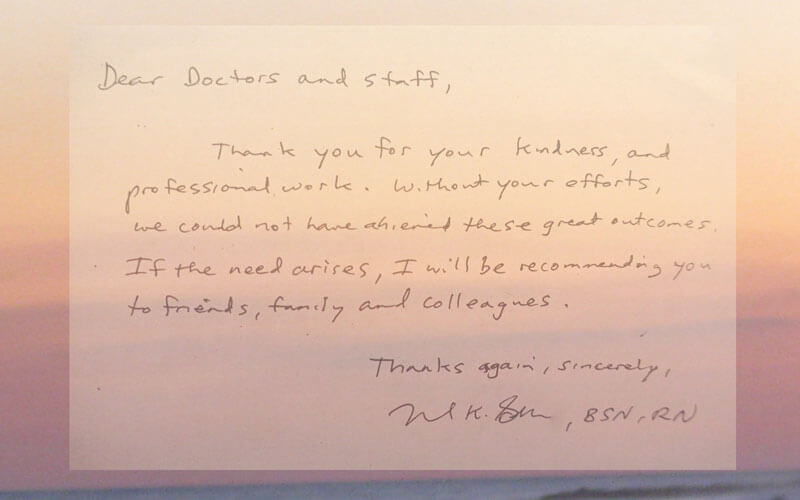 ---
Normally, I live in fear for at least 24 hours before a dental appointment. Today, it's different – thanks to you – a dentist who knows how to remove pain from your very fearful patients like me. I thank you with all my heart for your professional kindness.
Jacqueline W., Staten Island, NY
---
What can I say…my family and I have been going to Dr. Christina and Dr. Diane Klein for years now. I used to hate going to the dentist until the first time I sat in the dentist chair at Dynamic Dental. The doctors made me feel like I was part of the Dynamic Dental family, they both have wonderful personalities, and not to mention I never feel any pain or discomfort if I need work done. Everyone in the office is professional and courteous. I must say I look forward to my checkups and I can't wait to get into that chair. If you have tried the rest, now is the time to try the best. Dynamic Dental rocks! To the 2 nicest and sweetest dentists in the industry.
Robert M., Staten Island, NY
---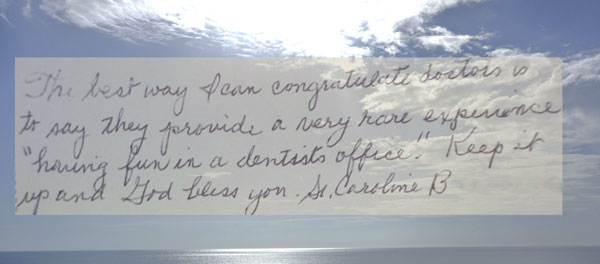 ---
I really enjoyed my first visit to your office! Thank you for your thoughtful presents from the treasure chest! I look forward to my next visit.
Christian G., Age 4
---
Just a quick note to thank you so much for seeing me on such short notice on Monday. I rarely have tooth pain, but this was not pleasant. The bonding seemed to work and I was feeling relief by the end of the day. Your response and professionalism were greatly appreciated.
Linda P., Staten Island, NY
---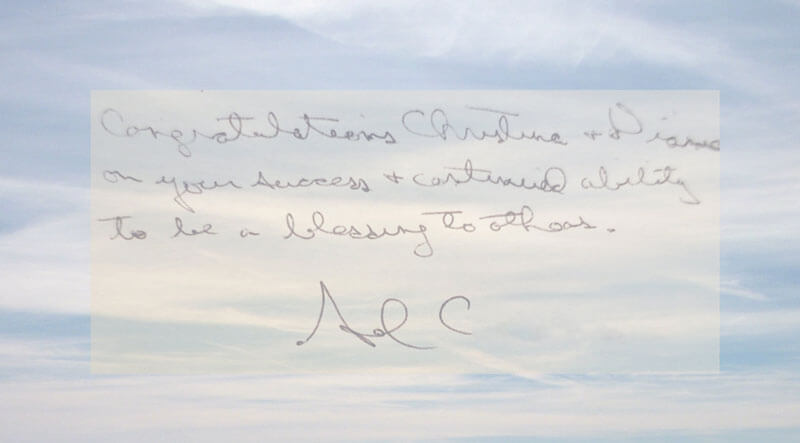 ---
It has been a great pleasure knowing both of you and all the nice people at Dynamic Dental. I know that you will have great success in the future. Best of luck.
P.S. You did a great job on the teeth. I can chew anything now! They are oh so comfortable.
Edward M., Ocean, NJ
---
Just wanted you to know my family members and myself are pleased with my veneers. I am already used to them and I keep smiling in the mirror (HAHA). Thank you!
Barbara C., Staten Island, NY
---
Always a relaxing experience with friendly, courteous, and professional staff. Love the gurgling fountain, too.
Dennis B., Staten Island, NY
---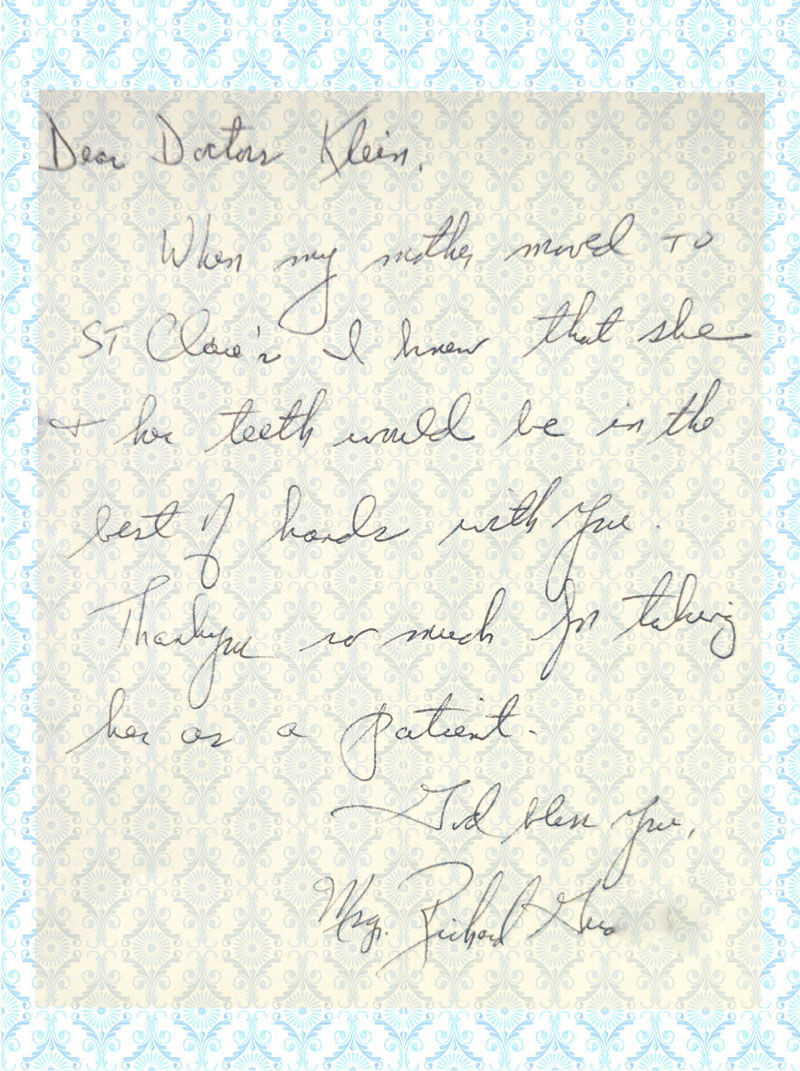 In the Media
Advocates for children will be honored by school
---
The healers: An office where D.D.S. stands for Dynamic Dental Sisters