'Tis the season to Smile! Is your smile holiday-ready?
Get your smile ready for the holidays.
Decorations are being carefully arranged on local storefronts and residential streets are glowing with holiday vibes as towns become illuminated for this festive time of year. There is anticipation in the air as holiday parties, family reunions and social events abound. It also the time of year for holiday cheer with a smile from ear to ear. A holiday-ready smile can be easily achieved with a routine cleaning or may require some more detailed cosmetic dentistry procedures.
The photos always capture the moment. Recently, a patient of ours, Sasha, noticed an imperfection in her smile from a selfie she took with a friend. She had a chipped tooth that she neglected and her love of coffee allowed a strong stain to set in. She did not want to spend the holiday season with a half smile. Tooth whitening and a simple cosmetic bonding to recontour, strengthen and improve the general appearance of her smile were completed. Smiling is now on her daily list of things to be thankful for.
Marco, another great patient of ours just completed Invisalign treatment to correct some crowding he had. Invisalign is orthodontic treatment that uses state of the art 3D computer technology along with the expertise of our doctors to correct small tooth movement issues. Marco was self conscious about his smile and decided to have 6 months of clear aligner therapy to correct his smile. He is the first person in his family to gather everyone for a photo now that he has the smile he always wanted.
Our skilled and talented team of doctors and staff at Dynamic Dental P.L.L.C. can help you smile bright during all the holiday delight. Call us (718) 984-7162 to schedule an appointment or contact us at www.dynamicdentaldocs.com to request an appointment.
"Keep Smiling with Us"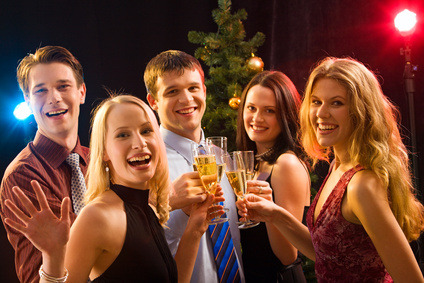 Holiday happenings are here. Get your smile ready!
(718) 984-7162